Femi Falana, a senior advocate of Nigeria has called on President Muhammadu Buhari to seek the consent of the National Assembly to establish a court for anti-corruption trials.
Speaking at the Osun State University, Ifetedo, on Wednesday, Falana highlighted the issues surrounding the various financial scams and fraudulent activities perpetuated by high ranking officers in the country.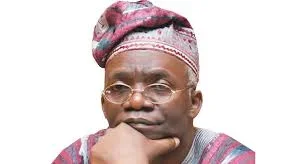 "With the ongoing investigations into serious allegations of massive corruption in the office of the NSA, NNPC, CBN, NIMASA, NPA, it is clear that the regular courts cannot cope with the trial of the many suspects that are likely to be indicted and recommended for prosecution.
"It is high time the executive sponsored a Bill for the establishment of an anti-corruption court."
-
TheCable