President Buhari has signed the instrument of ratification of the treaty on the establishment of the Abidjan-Lagos corridor among the Governments of Republic of Benin, Cote D'ivoire, Ghana, Togo and Nigeria, aide says.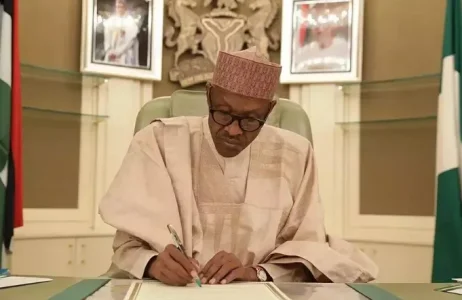 \
Femi Adesina the special adviser to the president on media and publicity made the disclosure via his Facebook page.
Adesina noted in his statement that the treaty was being signed at the State House, Tuesday, March 14.