The Chief of Army Staff, Lt.-Gen.Tukur Buratai, has said President Muhammadu Buhari, who is the Commander-In-Chief of the Nigerian Armed Forces, will not be at this year's Nigerian Army Small Arms Championship holding in the Sambisa forest to consolidate the army's grip on the area on Monday.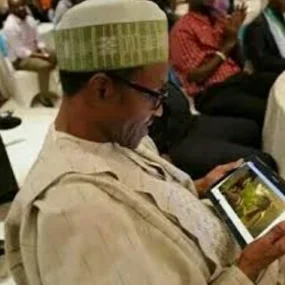 He said the president would be represented at the opening of the event by the Minister of Defense, Alhaji Mannir Dan-Ali.
Buratai announced this while speaking to newsmen on the final arrangements for the event on Saturday in Maiduguri.
"We have been in the North East, fighting the Boko Haram terrorists, and you know the significance of the Sambisa forest to them.
"It used to be one of their centres; in fact, we suspect that their command and control centre was located there before its eventual capture,'' the COAS said.
He added that following the eventual capture of camp zairo, the Army wanted to consolidate its operations by ensuring that the place was secured.
NAN