Some aides to President Muhammadu Buhari have renewed attempts to return him to the seat of power in Abuja before the possibly eight-week closure of the Nnamdi Azikiwe International Airport in the Federal Capital Territory Abuja, Sahara Reporters learnt.
The airport is scheduled to be shut down for at least six weeks starting from midnight on March 7, 2017.
"Some of Mr. President's associates are mounting pressure on him to return to Abuja as soon as possible, and especially before the [Abuja] airport is temporarily closed," Sahara Reporters quoted an acknowledged source.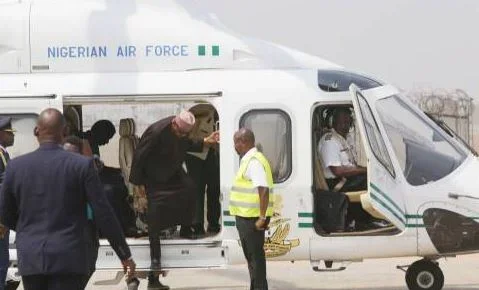 "He confirmed that President Buhari was yet to complete his treatment for his prostate ailment as well as Crohn's disease, a condition that plagues his intestines.
"President Buhari's inner circle, led by his cousin, Mamman Daura, and his personal assistant, Tunde Sabiu (also known as "Tunde Idiagbon"), were behind the decision not to disclose the nature of the president's ailments to the Nigerian public.
'The two insiders are reportedly managing a cabal around Mr. Buhari to control and leverage power in Abuja".
Source: Sahara Reporters