At least 29 people of 18 nationalities have been killed in an attack on a hotel in the capital of Burkina Faso by al-Qaida-linked militants, security officials have confirmed.
The list released on Sunday, January 18, include seven Burkinades, four Canadians, three Ukranians, two Swiss Nationals, one American, one Dutch, one Libyan and one Portuguese.
Compaore said the government has reinforced security across the country following the attack and urged the citizens not to verbally or physically attack people in Islamic attires.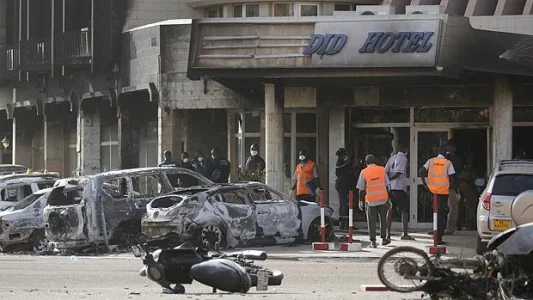 According to the foreign ministries of the countries concerned, at least two of the victims were believed to be French, two Swiss, one Dutch, and six Canadian.
Three jihadis, including an Arab and two black Africans, were killed in the assault on the Splendid hotel and the nearby Cappuccino cafe in Ouagadougou, officials said. A fourth extremist was killed at the Yibi hotel, which was searched by troops as part of a later raid on nearby buildings.
Burkina Faso's president, Roch Marc Christian Kabore, said two of the attackers had been identified as women. A witness told Agence France-Presse that a fifth attacker was seen rushing into a nearby bar before escaping.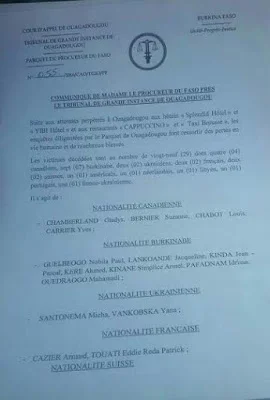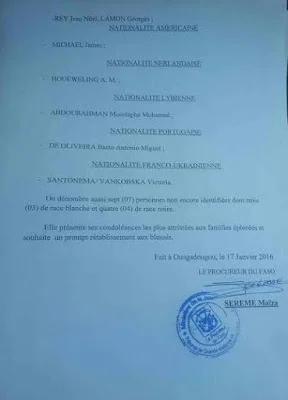 -theGUARDIAN