Memunat Lamidi, a year and half creche pupil, of Bessie International School, a private school on Wahab Larinde Street, Mafoluku, Oshodi, Lagos has died after a bus knocked her down.
Her death has thrown the management and the deceased's family into mourning. Memunat was reportedly hit on the school premises by a Toyota Litace, with number plate, JJJ393BU, owned by the school.
According to PUNCH, the girl was with one of the gatekeepers around 1pm on Thursday when the bus was driven into the premises.
The gatekeeper was said to have seated her on a bench while he made to open the gate for the driver.
He had opened one side of the gate and wanted to open the other side for smooth entrance of the vehicle, when Lamidi got down from the bench and walked into path of the vehicle.
She was knocked down by the bus as the driver drove into the school compound.
A woman, who sells drinks opposite the school, told newsmen that:
"Everybody was devastated by the incident. Normally, when a vehicle wants to enter or leave the school premises, the guards open the gate. One opens a side of the gate, while the other opens the other side. But that day, one of the gatekeepers, called Malami, was not around when the school bus blew the horn from outside.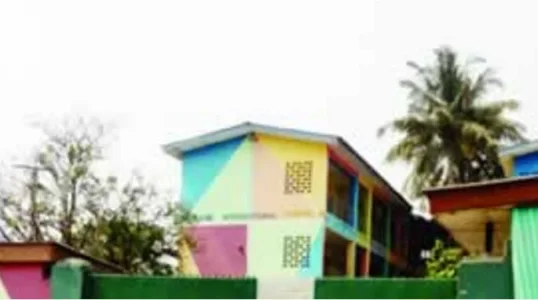 "The girl was playing with the available gatekeeper. He put her on the bench and went to open the gate. As he was opening the other side of the gate, the girl left her seat. She walked into the path of the bus, which hit her. One of the schoolteachers told me that the mother had been taken to one of her relatives," the woman, who did not want her name in print, said.
A resident, Leke Adebisi, blamed the accident on lack of concentration on the part of the driver, adding the Lamidi died shortly after she was admitted in a hospital in the area.
He said, "I don't think the deceased's family is interested in taking the case up with the school legally."
However, the Public Relations Officer, Lagos State Police Command, SP Dolapo Badmos, confirmed the accident, saying investigation had commenced.
She said, "An accident occurred at about 1.20pm on Thursday, at the gate of Bessie International School. A Toyota Litace marked, JJJ393BU, knocked down a one and half years old girl standing by the gate. She was rushed to a hospital, where she was confirmed dead. The case is under investigation."