The Confederation of African Football (Caf) elections will hold today at Ethiopia's capital, Addis Ababa.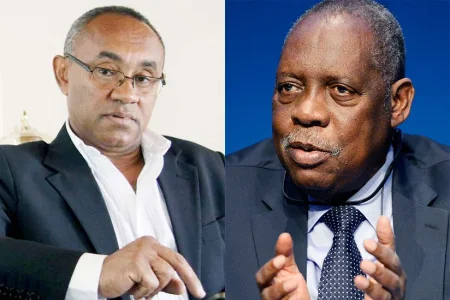 The federation has only ever had five presidents in its 60-year history and the last time a new leader was appointed was way back in 1988.
Thursday's election in Ethiopia's capital, Addis Ababa, could herald a change, but long-time incumbent, Cameroon's Issa Hayatou, is not giving up without a fight.
Hayatou, in charge for nearly three decades, has often been re-elected unopposed. On the two occasions when he did face a challenge, he won with landslides amongst the electorate of presidents of Africa's football associations.
In 2000, he beat Angola's Armando Machado by 47-4 votes and four years later he defeated Ismail Bhamjee of Botswana by 46-6 votes.
As he seeks an eighth term on Thursday, taking on Madagascar FA head Ahmad Ahmad, Hayatou knows that victory this time around will not come nearly as easily.
Ahmad admits he is only standing after being persuaded by at least 15 FA presidents to run
Whether it is reality or bluster, Ahmad says that he has been pledged more than 30 votes, which would comfortably take him over the line.
Voting starts by 10.a.m.