For many years, the primary medical concerns for Nigerian and Africans, at large, consisted of HIV/AIDS, tuberculosis and malaria. As these diseases dominated the world's attention, another collection of fatal conditions was rapidly becoming more prevalent than any of these diseases. Cancer has now become a huge problem on the continent, with nearly 50 percent of all cancer deaths occurring in developed nations.
In 2015, nearly 600,000 people died from some form of cancer in Africa. A World Health Organization, WHO 2015 statistic shows that about 10,000 cancer deaths are recorded annually in Nigeria while 250,000 new cases are recorded yearly. Nigeria's cancer death ratio of 4 in 5 affected persons is one of the worst in the world.
For women, cervical and breast cancers are the most common, while prostate cancer dominates the male's health landscape. In addition, there are peculiarities in Africa. For example, throughout the United States, less than one percent of all breast cancer cases are male, but in Africa, male breast cancer is much more prevalent and is resulting in the death of more men.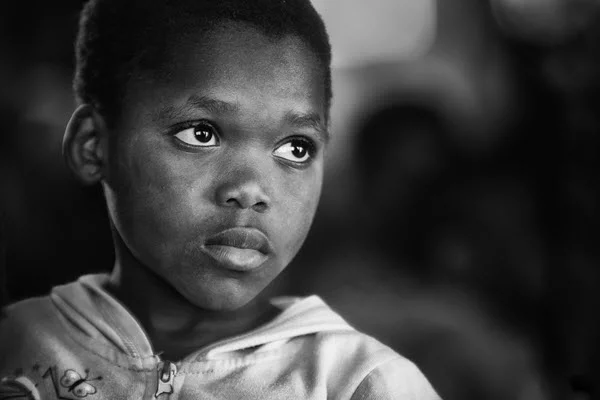 Treat Options Based on Socio-Economic Conditions
In Nigeria, members of the public consider cancer a 'disease of the wealthy, the elderly and developed countries'. There is almost no infrastructure available to treat the many forms of cancer that are surfacing. The treatment that is available through public facilities is often outdated and ineffective, and the expense of getting treatment keeps medical help out of reach for many.
When an entire continent lacks the funding and facilities to adequately fight a disease, a climate of division is often created among the population. There are very few private hospitals on the continent that can effectively treat cancer, and those are usually reserved for the wealthy.
In addition, people with the means leave the country or continent to seek treatment in India, the UK, the US and increasingly to places like Dubai. We have even seen several crowd funding efforts to raise money for people to get treatment abroad. We have also lost several prominent sons and daughters of Nigeria to the disease while they undergo treatment abroad. Prof. (Mrs.) Dora Nkem Akunyili, former Director General of the National Agency for Food and Drug Administration and Control (NAFDAC) and Nigeria's former minister of Information, died on June 7, 2014 in India due to complications arising from uterine cancer.
Dr. Olusola Saraki, Taiwo Bello, Clara Oshiomole, Sunny Okosun and Maryam Babangida
– all prominent Nigerians, died while receiving cancer treatment abroad.
In the United States, seven out of every 10 children afflicted with cancer survives into their teenage years and beyond. Throughout Africa, that number is only one out of every 10. In Nigeria, many people still do not believe that children can have cancer. The keys to effectively treating cancer are early detection and early treatment, but for the poor, these options either do not exist or are very inadequate. Many people wait for months or even years to get cancer treatment, which inevitably causes some to turn away from medicine and towards religion for a solution. However, there are things that can be done to help the poor fight back against the rising tide of cancer.
Early Detection
Perhaps the biggest issue with the growth of cancer is the lack of any type of reliable early detection facilities throughout the continent. Most of the working poor go to hospitals to be diagnosed, and many are given incorrect information on their condition. In some cases, the diagnosis is not made until it is too late to conduct any successful treatment, primarily due to the lack of available screening centers in the poorer areas.
The smaller villages and towns can sometimes be hours away from any reliable public hospital, and many of the poor cannot make those journeys without significant financial sacrifices. The alternatives are to pray for a resolution or spend time putting together the financial resources to get to a hospital. It can often take so long to save up for a hospital visit that the condition becomes too advanced by the time the patient reaches any kind of medical attention.
Early detection centers placed near small villages and towns can not only help people to properly detect cancer when it starts, but they can also educate the population on the many different forms of cancer. When a population is educated about a subject, they are able to react in a more efficient way when a crisis occurs. Educating the people throughout Africa on the early warning signs of cancer and the benefits of identifying cancer early would encourage people to get screened themselves and suggest that others get screened when they show some of the early warning signs of cancer.
It is also important to educate people on how difficult it can be to see any of the warning signs of cancer early enough to successfully treat it. For many forms of cancer, visible symptoms do not show up until the cancer is reaching very advanced stages. Encouraging people to get screened once a year and offering a reliable place to get screening done can help to dramatically cut down on the number of advanced cancer cases throughout the continent.
Treatment
There are two primary issues that exist when it comes to getting cancer treatment in African public hospitals. The first issue is the cost of getting treated. Health insurance is almost non-existent in Africa, which means that poor people have to put together the cash necessary to get treated. Even in cases where health insurance exists, it rarely covers the expensive treatment required by cancer patients. Many forms of chemotherapy can cost as much as most poor Africans make in one year, and that is a huge barrier to getting treatment.
The other issue is the lack of proper treatment facilities throughout the continent. Uganda only has two radiotherapy machines for the entire country of nearly 38 million people. Nigeria has only 7 radiotherapy machines and 5 are faulty, and that story is common in other regions throughout Africa. Much of the radiotherapy and chemotherapy equipment in Africa is old and in need of replacement, but the countries lack the funds to acquire new equipment.
The lack of proper treatment facilities throughout Africa for cancer patients is an issue that needs to be addressed by the world's medical community. The resources for treating HIV/AIDS and Ebola have been made more available, but treating cancer has been left on the back burner for years. Cancer is starting to claim more deaths than HIV/AIDS and Ebola combined, and it is time that the world stepped in to help African countries get the kind of treatment they need to stem the tide of cancer throughout Africa.

Living Conditions
Infectious diseases run rampant in many parts of Africa, and these contribute to the growing number of cancer cases. An increase in tobacco smoking, alcohol drinking, lack of exercise and poor diet are also creating the perfect conditions for cancer to thrive.
From dangerous drinking water to poor availability of healthy foods, African countries are seeing a rise in cancer because of the living conditions available to the poorest people. In Nigeria, general lifestyle modification such as unawareness of the impact of obesity, hazardous carcinogens in synthetic materials used in packaging foods and inappropriate preservatives in tin foods have been blamed for the rise of cancer.
As with any disease, the source of the problem must be addressed if the problem is to be brought under control. Cancer is not an infectious disease, but yet it continues to grow all around the continent. Along with building the necessary screening and treatment facilities, there also needs to be an effort to improve the living conditions where cancer is becoming a problem.
Religion
Religion is a way to comfort people in times of crisis, which is one reason why it is so popular throughout Africa, but part of educating the public about cancer includes an understanding that religion is not a treatment option. Rather than making the effort to get help in a hospital, many poor Africans turn to religion to cure their conditions. By the time they realize they need medical attention, the cancer has advanced to the point of not being treatable.
A cooperative effort between the medical and religious communities throughout Africa can help people to utilize religion as their emotional strength, but understand that medicine is necessary to treat cancer.
Cancer is growing by leaps and bounds all over Africa. As more nations become developed throughout the African continent, the number of cancer cases continues to increase. This is partly due to the fact that more information about cancer throughout Africa is becoming available, as the infrastructures in many countries continues to develop, but it is also a direct result of the way the poor are living their lives and the severe lack of the proper medical facilities.
Initially, an increase in screening centers and a focus on providing better medical treatment for cancer are essential in fighting the spread of this disease. Nonetheless, the real advances in slowing the spread of cancer will come when the countries of Africa come together to educate their residents and provide information that can save lives.
Medical experts fear that by 2020, cancer incidents for Nigerian males and females may rise to 90.7/100,000 and 100.9/100,000 respectively. Immediate action is needed to tackle the situation. The Nigerian government will be required to increase its health budget and do more outreaches. Cancer is not a death sentence; with adequate information more lives can be saved.
Last edited by a moderator: