The Central Bank of Nigeria (CBN) had last Friday, allocated the total sum of $240 million to the Retail Secondary Market Intervention Sales (SMIS) for spot and forward deals for the Eid Fitr holidays.
The Bank, also confirmed the sale of forex to dealers in the Bureau de Change (BDC) segment of the market to meet the needs of low-end forex users.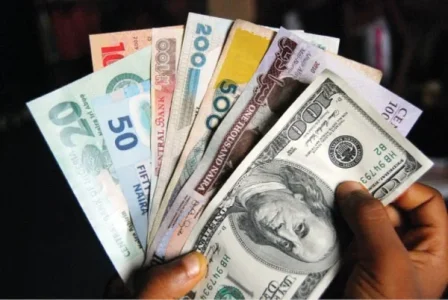 According to the Acting Director, Corporate Communications at the CBN, Isaac Okorafor, the $240m figure released to the Retail SMIS included deals initiated in the course of the out-going week.
While expressing delight at the stability in the forex market, Mr. Okorafor said the Bank remained very optimistic that its goal of exchange rate convergence is fast becoming a reality, adding that the CBN was committed to ensuring liquidity in the forex market.
It will be recalled that the CBN, in its interventions last week, injected about $831.5 million in the inter-bank Forex market and released figures indicating that the Bank had boosted transactions at the Investors' & Exporters' (I&E) segment of the market to the tune of $2.2bn.
The boost has sustained the rate of naira cross forex exchnage board.