The House of Representatives has threatened to issue warrant of arrest on the Governor of Central Bank of Nigeria (CBN), Mr Godwin Emefiele and the Accountant-General of the Federation (AGF), Mr Ahmed Idris over oil licenses.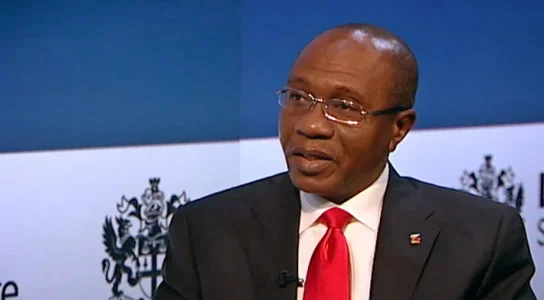 According to the House, the threat is in respect of the sale of Oil Prospecting Licenses (OPLs) and Oil Mining Leases OMLs to some international oil companies (OICs).
The Chairman of the House AdHoc Committee on OPLs/OMLs, Rep. Gideon Gwani (PDP-Kaduna), issued the threat while briefing newsmen on Friday in Abuja.
He said the committee's mandate was to carry out investigation of all the OPLs and OMLs granted by the Federal Government.
Gwani further said that in the course of the investigation, the committee discovered that there were many anomalies in the process of the award of the oil blocs to IOCs by the government.
The lawmaker said that other issues being investigated by the committee include the award of marginal fields and signature bonuses among others.
Gwani also said that no production activity took place in some oil blocs awarded to the IOCs over 30 years ago.
He said that though there were pieces of evidence that about 26.2 dollars were invested by the government, no evidence of payment for the signature bonus was made in respect of the payment.
"Our findings have shown that 1.4billion dollars may be lost by the Federal Government on the OPLs/OMLs deal,'' he said.
He also said that the committee needed clear evidence that the signature bonuses for the marginal fields were paid for by the IOCs.
Gwani said the officials would be arrested if Ministry of Petroleum Resources, CBN and AGF Office failed to provide evidence of payment of the signature bonuses on the sale of the oil blocs.