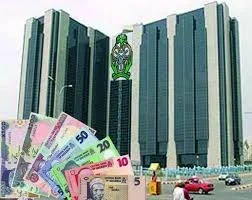 The Central Bank of Nigeria this week sold treasury bills of three-month, six-month and one-year maturities, all worth N134.9 billion, with three-fifths fetching lower yields than at the previous auction.
The apex bank sold N34.88 billion in the 3-month paper at 9.84 per cent, compared with 9.95 per cent at the previous auction on July 9. It also sold N48 billion in 6-month debt note at 10.10 per cent, 14 basis points lower than the 10.24 percent at the previous auction.
According to #ThisDay, a total of N52 billion was sold in the one-year paper at 10.40 percent, higher than 10.34 percent similar-tenor paper fetched at the June 25 auction, the last time such paper was sold.
Demand for the debt was N305.74 billion, driven by high level of excess liquidity in the banking system, traders said.
#CBN #TreasuryBills