Senator Dino Melaye representing Kogo west senatorial district has mocked Yele Sowore, the Publisher of Sahara Reporters and his alleged sponsors over his certificate scandal.
Senator Dino on his social media account posted a picture of himself laughing with a caption "Laughing at the failure of SOWORE and his Sponsors".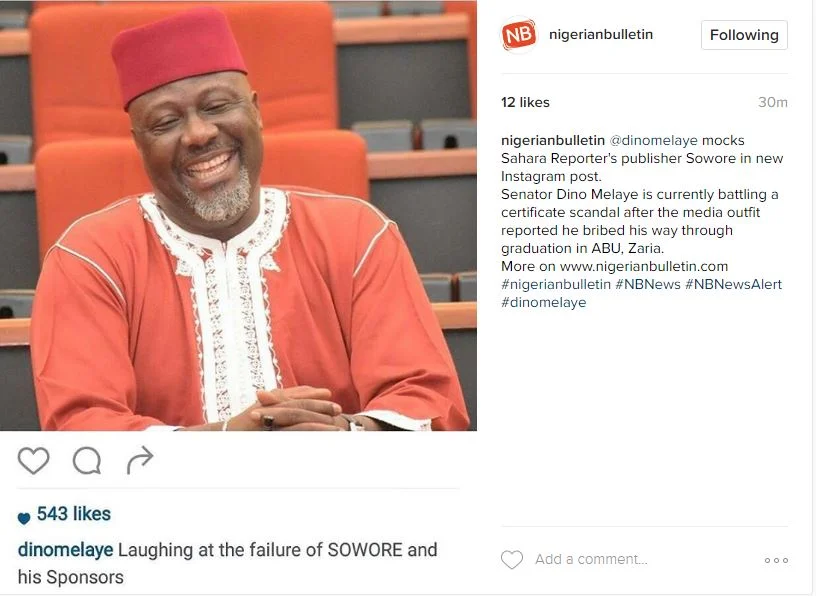 Mr Melaye is currently battling a certificate scandal after the online media outfit reported he bribed his way through graduation in ABU, Zaria.
The Nigerian senate has also referred Senator Dino Melaye's certificate scandal to the Committee on
Ethics and Privileges for further probe.
Senator Dino Melaye has, however,
rejected Sahara Reporters' claim
and expressed his willingness to submit himself for investigation.