The battle to soil Kogi West Senator Melaye in the certificate scandal mud is far from being over yet.
The Harvard University in Boston, United States, on Tuesday refuted a claim by Senator Dino Melaye that he was at any time educated at the prestigious Ivy League school, the Registrar's Office immediately dismissing the suggestion as soon as an official cross-checked it.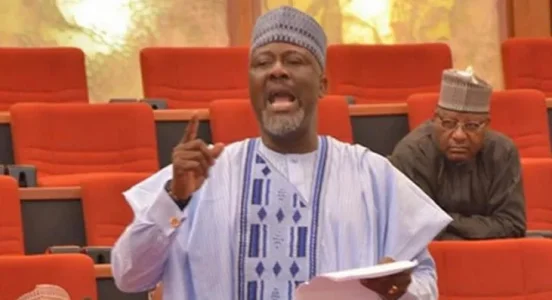 According to Sahara Reporters, it had earlier reflected on Melaye's LinkedIn account and has been previously showcased stated in (an interview with the media)(in media interviews).
The Harvard Kennedy School of Educational Leadership confirmed that Dino Melaye presented himself in November 2016 only for a one-week seminar in leadership. Asked if that qualifies as academic achievement, the respondent said "No," adding that the seminar also doesn't qualify anyone to become a Harvard alumnus.