Area father, Charles Oputa, a.k.a Charly Boy, on Sunday said that his late father, a retired justice of the Supreme Court, Chukwudifu Oputa, will be cringing in his grave over corruption in the nation's judiciary.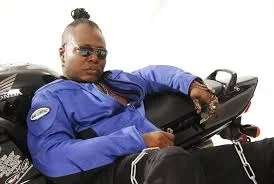 Charly Boy made the remark while speaking at the 13th Chief Gani Fawehinmi Annual Memorial Lecture and Symposium with the theme, "Nigeria's Anti-Corruption War: Whither The Legal Profession and The Judiciary?"
"The masses are being corrupted by fear, my father, Justice Chukwudifu Oputa, must be cringing in his grave because of the corruption in the nation's judiciary. Corruption has not just become our way of life in Nigeria, but has become our legal tandem. The Nigerian people are being looted by all sides, religious leaders are not helping the people, they are continuously hypnotising my people with miracles, signs and wonders," he said.
Not all members of the judiciary and legal profession are bad, but current events have ridiculed the legacy left behind by my father and other legal icons."