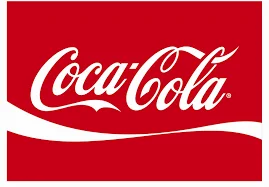 The carbonated soft drink, and a global leader in the beverage industry, the
Coca-Cola
company will stop production of all canned drinks in Namibia and has warned consumers of possible shortages, as a regional drought worsens across southern Africa
The company said this on Thursday, through its Namibian head, Frik Oosthuizen. Businesses in Windhoek, the Namibian capital, have been ordered by city authorities to cut water consumption by 30 percent — underlining the impact of a drought that has also gripped Zimbabwe, Mozambique and Malawi.
"We will cease the manufacturing of all canned products locally — substituting them with imported canned beverages from South Africa," Frik Oosthuizen, head of Coca-Cola in Namibia, said in a statement to AFP. "This decision has been taken as a direct result of the water crisis that is facing the Central region of Namibia and we are making every effort to continue to supply our customers."
Production of all drinks in glass bottles will also be halted at the Coca-Cola factory in Windhoek, but will continue at its plant in the north of the country. Plastic bottled drinks will still be produced in Windhoek. A notice posted by US-based Coca-Cola in Namibian newspapers last week warned customers of possible "sporadic shortages country wide".
Source: AFP