A Federal High Court in Abuja, has denied bail application for the former Deputy Governor of Osun state, Iyiola Omisore.
Omisore is presently in the custody of the Economic and Financial Crimes Commission (EFCC) for alleged fraud of 60 billion Naira.
Ruling on the former Deputy Governor's bail application, Justice Olukayode Adeniyi held that his application for bail is premature and incompetent.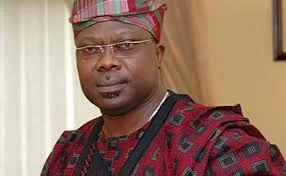 Justice Adeniyi asked Mr. Omisore to await the expiration of the 14 day remand order granted by a Court of Coordinate Jurisdiction before exercising his right to bail.
The Judge held that any attempt to grant the bail application will be tantamount to vacating a subsisting order made by the same court.
The Judge said counsel to Omisore failed to convince the court of its power under the law to upturn its own order and sit as an Appellate Court.