Justice Nathan Musa of Yola High Court, today granted bail to former Anambra Governor Bala Ngilari on health grounds.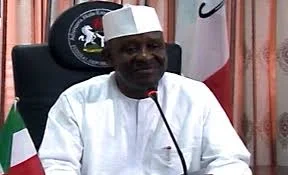 Ngilari who was recently sentenced to 5-years imprisonment was granted bail in the sum of N100 million with two sureties, when he approached the court to appeal his conviction. The bail plea was supported by a medical report on Mr. Ngilari, from Yola Prison, which indicated that the former governor had been under intensive medical management. The report, signed by John Bukar, a Deputy Comptroller in charge of Health, stated that Mr. Ngilari had diabetes, hypertension and insomnia.
Justice Musa, on March 6, sentenced Mr. Ngilari to five years in prison, without an option of fine, for violating the Public Procurement Act in the award of contract for the procurement of 25 vehicles.