Oil prices rose on Wednesday ahead of an OPEC meeting later in the day, with members of the producer cartel trying to thrash out an output cut to curb oversupply.
International Brent sweet crude was trading at 46.85 dollars per barrel .
U.S. West Texas Intermediate (WTI) crude was up at $45.52 a barrel.
Traders said markets were jittery, and that prices could sharply swing either way depending on developments at the Organization of the Petroleum Exporting Countries (OPEC) meeting in Vienna.
Increase in Brent crude oil price which Nigeria trade on will give President Muhammadu Buhari's government hope in the 2017 budget.
Oil dropped nearly 4 percent the previous session over disputes between Saudi Arabia, Iran and Iraq regarding details of the planned cut.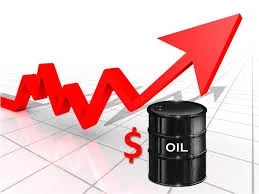 Despite the disagreements, most analysts still expect some form of deal.
Iran and Iraq are resisting pressure from Saudi Arabia to curtail production.
Iranian Oil Minister Bijan Zanganeh told reporters upon arrival at OPEC's headquarters in Vienna that his country was not prepared to reduce output.
"We will leave the level of production (where) we decided in Algeria."
Last edited by a moderator: