The assassination of Dr Emmanuel Igbeng, a lecturer in the Department of Accounting, University of Calabar has resulted cult war making angry cultists unleash mayhem in Calabar, the Cross River State capital.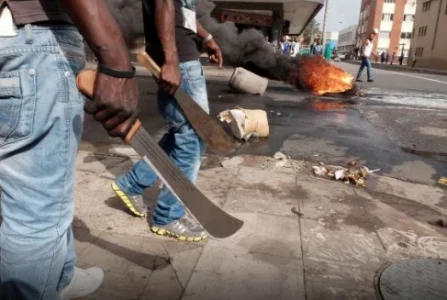 At least, seven people have been killed within three days following the clash between KKK and Vikings in protest of the assassination of the lecturer.
The lecturer who was shot at about 8.30pm on Thursday at the gate of his house located at Asuquo Abasi Street, off Uwanse Lane in the Calabar-South was alleged to be a member of the KKK group.
Although, the actual cause of the killings and protest is not yet unravelled, the clash has left many people injured.
An anonymous source revealed that two other unidentified persons suspected to be members of the KKK group were also ambushed and killed.
"On Friday, some members of the rival Vikings group stormed a popular hangout around Atekong Drive, off Marian Road at about 7:00 pm and opened fire, killing at least two persons.
"The war started on Thursday night when a lecturer in the University of Calabar, Dr Emmanuel Igbeng, who is alleged to be a top member of one of the groups was shot dead in his house.
"At about 7pm on Friday, one of the rival cult groups stormed a popular joint at Atekong Drive and killed two persons. That same Friday night, one person was shot dead along Queen Duke Street," he explained.
He added that, "Another person was killed at Harcourt by Luggard Street. We just got information that a boy was shot along White House Street, but he did not die. He managed to escape with gunshot wounds and has gone into hiding."
Meanwhile, security has been beefed up in different parts of Calabar, especially in the Calabar-South Local Government Area, where it is believed that majority of the cultists reside.