The Federal Civil Service Commission (FCSC) recruited 4, 916 workers in the last three years without following due process, Daily Trust investigations have shown.
Dailytrust revealed that over 90 percent of the recruitment, which favoured the southern part of the country was done from 2013 to 2015 without advertisement and competition for the positions.
The documents showed that the agency responsible for hiring workers for the federal government recruited 486 in 2013; 4, 368 in 2014 and 50 in 2015 without adhering to federal character principles.
The federal character principle requires even distribution of the positions across the country, but the FCSC hired 73.9 percent of the staff from the South, leaving only 26.1 percent for the North.
According to Dailytrust, here are the outline of how regions got the jobs
South-south got 1,647 (33.6 per cent);
South-west 1,336 (27.2 percent);
South-east 642 (13.1 percent);
North-central 509 (10.4 percent);
North-west 447 (9.1 percent) and
North-east 323 (6.6 percent).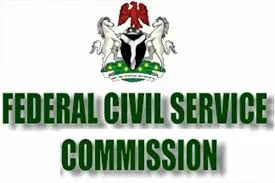 States with the highest slots are
Delta, 642;
Ogun 295,
Oyo 254 and
Edo 240,
while those with least slots include the
Federal Capital Territory (FCT) which got 22 and
Jigawa and Ebonyi whch had 36 each.
Daily Trust learnt that the FCC had written to the FCSC over the "breach" of the federal character principles in the recruitment.
The letter dated May 3, 2016 and signed by the acting Executive Chairman of the FCC, Dr. Shettima Bukar Abba, described the recruitment as "glaringly lopsided" and the federal character principle as "grossly abused."
Source:
DailyTrust