It has been reported that daily deals marketplace, Dealdey has sacked 60% of its workforce.
The affected workforce include: the operations, logistics and the sales team. Quite surprisingly, it is learnt that the firm's Warehouse has also been shut.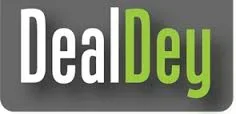 On the one hand, this development, if it's anything true, might be due to the firm's decision to have a business-switch by cutting the exorbitant expenses it has been expending on its activities and general staff, or just a downright business innovation, newly conceived.
It will be recalled that Ab Kinnevik oiled-up Dealdey with $5 million in order to aid the firm's foray into other cities in Nigeria.