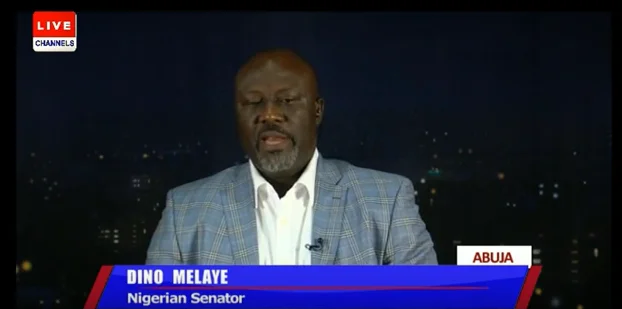 Senator Dino Melaye has maintained that he will still lead a protest if the Federal Government does not revert to the old pump price of N86.50 within seven days. Melaye said this while being a guest on
Channels TV on Sunday evening.
The Kogi lawmaker maintained that he will still be leading the protest but also said that he will open a register where Nigerians will express their displeasure over the increase in petrol price.
"I will go on the street if there is no reversal of the price. We will open a register after the seven days ultimatum and ask Nigerians to come and register and show their displeasure and after that we will go and present the signatures of Nigerians in the register to Mr President".
Asked what the register will amount to, Melaye said"It will amount to the fact that Nigerians are not pleased, Nigerians are not supporting the increase and that we are saying that this is democracy, there must be consultation, there must be negotiations with the people"
Senator Melaye also stated that signals that bedeviled PDP during the last administration are beginning to manifest in the APC.
"There is no denial of the fact that I participated very seriously in the campaigns of the APC and I am very proud and I have no regret in it. I want to say categorically that the APC is not distracted form the implementation of its manifesto but I also will want to say that we have to be very careful as a party because those signals that actually bedeviled the PDP are beginning to manifest in APC" he said.
Melaye also cast aspersions on British Prime Minister, Cameron for his 'fantastically corrupt' statement on Nigeria.