The Ahmadu Bełlo University, ABU, Zaria has given reasons why it decided not release information on the controversy surrounding the academic certificate Senator Dino Melaye.
The director of publicity of the university, Adamu Mohammed told Premium Times on Thursday that the management held a marathon meeting on the issue on Wednesday, but refused to disclose its outcome.
"The management has decided not to address journalists on the alleged certificate issue since a committee has been set up to investigate the matter by the Senate of the Federal Republic Nigeria.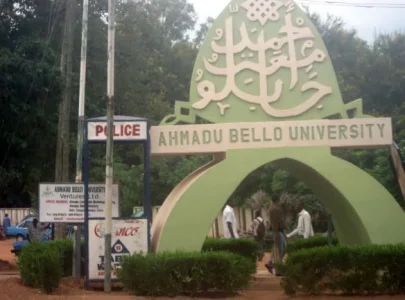 "As such, we will await request by any relevant authority, then we would respond accordingly," he said.
Mr. Mohammed also said individuals or organization seeking information in respect of any of its student should follow the normal process of officially writing to the university management.
The university management had earlier said it would issue a statement on the issue on Wednesday but refused.
Sahara Reporters had said that Mr. Melaye did not graduate from ABU, allegations the Senator had denied.