Speaker of the House of Representatives, Mr. Yakubu Dogara, on Thursday, sacked all ad hoc committees set up by the House.
Findings by PUNCH indicated that up to 22 committees were involved, including the Committee on the Investigation of Railway Rehabilitation and Modernisation Projects from 2010 to 2014.
The ad hoc committees were set up before the speaker appointed 96 standing committees of the current 8th House on October, 22, 2015.
It was learnt that a major reason for the dissolution of the committees was the alleged non-performance and failure to conclude assignments "over 16 months after some of them were set up", as some clash with the chairmen of standing committees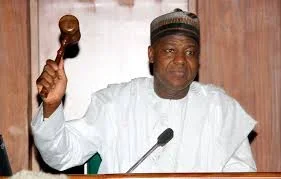 Announcing the dissolution on the floor on Thursday in Abuja, Dogara stated, "All ad hoc committees, set up before constituting the standing committees of the House have been dissolved.
"This announcement is very important to all members.
"The committees have been dissolved. Whether they completed their work or not, they have been dissolved."