The conversation that ensued between US President Trump, and Australian Prime Minister Malcolm Turnbull last weekend did not go on well, sources told CNN. The two leaders in a phone call over the weekend, had heated argument when Trump objected to an agreement over the US receiving refugees.
Trump's apparent dispute with Turnbull on Saturday came on the same day that he held phone calls with four other world leaders, including Russian President Vladimir Putin.
Australia is an intimate ally of the United States, with the two countries joining three other English-speaking nations in an intelligence sharing arrangement known as the "Five Eyes.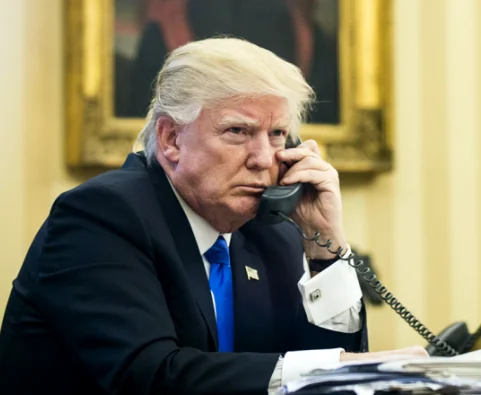 The disagreement came as the two leaders discussed an agreement, reached under the Obama administration, for the US to accept refugees from Australia who are living on islands in detention centers off the mainland due to strict government policies.
Many of them are from the seven countries affected by Trump's travel ban. Trump on Friday also suspended the entry of all refugees for 120 days, along with indefinitely suspending the entry of Syrian refugees.
Sources say Trump insisted it was a very bad deal for the US to take 2,000 refugees and that one of them was going to be the next Boston bomber.
Late Wednesday night, Mr. Trump reiterated his anger over the agreement on Twitter. He called the agreement a "dumb deal" and blamed the Obama administration for accepting it but then said that he would "study" it.
A Trump administration official told journalists that the call was shorter than planned, and ended abruptly after Mr. Turnbull told the president it was necessary for the refuges to be accepted.