Donald Trump, the pugnacious campaigner who has turned conventional political wisdom on its head for nearly a year has begun to fade, and a more conventional politician has emerged in his place.
According to USAToday, Trump, after another primary victory in March, Trump held an hour long press conference in front of a table arrayed with products carrying his name: Trump wine, Trump water, Trump steaks.
On Tuesday night, he gave a crisp 10-minute victory speech, vowing to celebrate overnight and "get back to work" in the morning.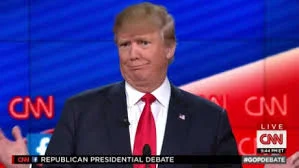 He said that after the New York vote, "Sen. Cruz is just about mathematically eliminated," but he kept calling him "Sen. Cruz" instead of the insult he has hurled for months: "Lyin' Ted." Trump has said in several interviews that he can become "more presidential" after the primary season is over. That transformation appears to have begun.
Source:
USAToday