The Department of Petroleum Resources (DPR) said it has sanctioned about 99 filling stations for committing various offences and taking undue advantage of consumers in view of the prevailing fuel scarcity.
The DPR in a statement, noted that some of the retail outlets aside being shut, were fined more than N100,000 for selling above government approved price of N87 per litre for petrol.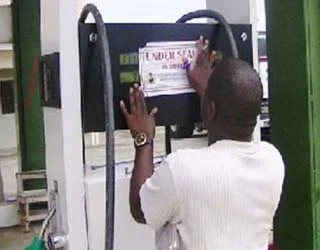 The erring stations were sanctioned according to the level of the offence they committed, the oil industry regulator said. The offences include selling above the approved price of N87 per litre, selling with under-dispensing pumps, operating without licence, diversion of product, and hoarding.
According to DPR, a chunk of the offending stations were major marketers' branded outlets.
- The Nation