A mild drama ensued in the trial of Justice Adeniyi Ademola on Thursday when the Director of Litigation of the FCT High Court, Madugu Muhammed informed the court of the confusion with bank officials on how to safekeep the monies recovered from the embattled judge.
The court based on this information summoned the Manager of First City Monument Bank (FCMB), Wuse Zone 4, Abuja, Mr. Ali Haruna to explain the confusion.
Haruna said since "it is the first time we are receiving such huge amount to be kept in our vault and it is not expected to be kept inside any account since it is an exhibit.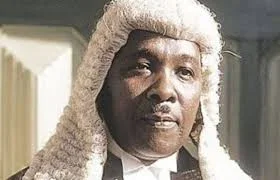 He added that the monies would have to be counted before the bank can accept them for deposit.
Prosecution counsel, Barrister Segun Jegede said the prosecution having presented the items as Exhibits have yielded the custody to the Court.
The court ruled that based on the agreement of all counsels, the bank officials are ordered to count the monies and deposit same in the account provided by the Chief Registrar pending the determination of the suit.
Recall that the prosecution had on Wednesday tendered before the court a white bag containing 12 bundles of N1000 notes totalling N6 million; a black bag containing 17 bundles of N1000 notes totalling N8.5 million; an ash-coloured Ghana-must-go bag containing 79 bundles of N1000 notes totalling N39.5 million.
Credit: Daily trust