A mild drama played out yesterday at the screening of ambassadorial nominees by the Senate Committee on Foreign Affairs, when a nominee from Cross River State, Etuborn Asuquo, requested to have a handshake with the vice chairman of the committee, Sen. Shehu Sani (APC, Kaduna).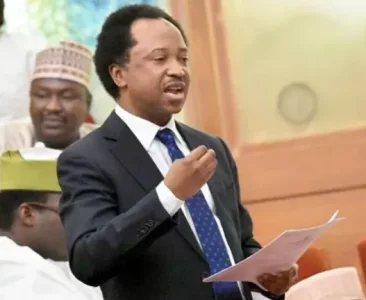 Asuquo had after answering questions from members of the committee sought for the chairman's approval to have a handshake with Sani.
He said, "Can I have a handshake with someone I have been admiring for long?"
A lawmaker at the even then rhetorically said: "I hope it is not a woman."
The chairman of the committee, Sen. Monsurat Sunmonu (APC, Oyo), gave the nominee the nod.
Asuquo then went to Sani's seat, shook his hand and had a photograph with the senator, eliciting laughter at the venue.