Nigerian Senate has said that the Directorate of State Security (DSS) report to the Attorney General of Federation and President Muhammadu Buhari indicted the Economic and Financial Crimes Commission, EFCC, acting chairman, Ibrahim magu more that what was sent to the upper chamber.
In a tweet on Saturday, the official handler of the red chamber tweeted: "The DSS Report to AGF and @NGRPresident on @officialEFCC "Acting Chair" Magu is actually more indicting than what was sent to @NGRSenate".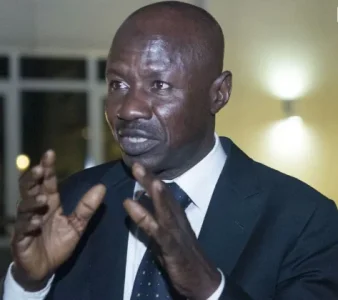 On Friday evening, forces opposed to the confirmation of Ibrahim Magu as substantive head of the Economic and Financial Crimes Commission released a new seven-page letter by the State Security Service, SSS, expatiating on the corruption allegations against the anti-corruption czar.
The letter, which was circulated to select Nigerian journalists by a faceless group, Advocacy Justice, was written by the SSS to the Attorney General of the Federation and Minister of Justice, Abubakar Malami, to further push its relentless campaign against Mr. Magu.