The battle to contain the deadly #Ebola outbreak continued today, as #Nigeria appealed for volunteers to help halt the spread of the virus, #ChannelsNews says.
Authorities in Lagos, said they needed volunteers because of a shortage of medical personnel.
"I won't lie about that," Lagos state health commissioner Jide Idris reportedly said on television, as the city, home to some 20 million people confirmed nine cases of Ebola, including two deaths.
Nigerian President Goodluck Jonathan also warned against spreading false information about Ebola "which can lead to mass hysteria, panic and misdirection, including unverified suggestions about prevention, treatment, cure and spread of the virus."
Two people have already died in Plateau state and about 20 have been hospitalised
after they ingested an excessive amount of salt which they believed could prevent Ebola.
Nigeria's Health Minister
Onyebuchi Chukwu dismissed the salt and water solution
as "total rubbish".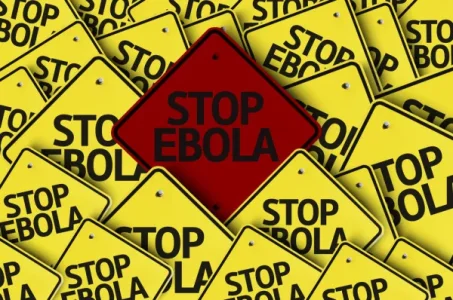 click here to read more