Former Kaduna state Governor, Alhaji Lamaran Yero have been arrested by the Economic and Financial Crimes Commission (EFCC).
Yero was arrested Monday in connection with the Deizani's N23bn campaign fund.
According to DailyTrust, he spent the night at the commission zonal office in Kano, Daily Trust, learnt.
It was gathered that the Secretary of PDP in Kano, Alhaji Auwalu Ibrahim Danzabuwa was also arrested.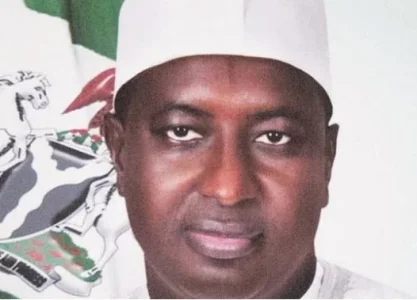 However, Kwankwaso condemned the EFCC's action, saying the commission was only rendering selective justice in its operations.
He said: "If the commission is serious about the fight against corruption, it should extend its operation to some APC members because they too shared campaign money during last general elections. This campaign fund is a tradition in Nigerian politics and all political parties did the same thing in 2015 election."