The Economic and Financial Crimes Commission (EFCC) has dragged former NNPC boss, Andrew Yakubu, to the Federal High Court Abuja on a six-count charge bordering on false declaration of assets, advanced fee fraud, and money laundering.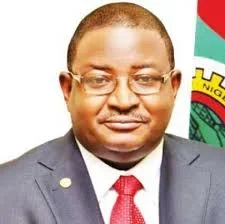 This was disclosed in charge sheet made available to the media in Abuja.
According to the sheet, Yakubu allegedly failed to make full disclosure in his Assets Declaration form of the sums of 9,772 800 dollars and 74,000 pounds contrary to Section 27 (3)(a) of the EFCC act 2004.
He was also accused of receiving a cash payment of the said sums without going through a financial institution thereby committing an offence under the Money Laundering Prohibition Act 2011.
The former NNPC boss was further charged with receiving the same amount when he fully knew that the said fund formed part of proceed of unlawful activity. The offence runs counter to Section 7 (4) of the Advance Fee Fraud and Other Related Offences Act 2006.
It could be recalled that the EFCC operatives raided had earlier Yakubu's home Sabon tasha suburb of Kaduna city and allegedly recovered $9.2million from his safe and an additional £72,000
Later, a Federal High Court sitting in Kano presided over by Justice Zainab B. Abubakar ordered the forfeiture of the recovered sums of $9,772,000 and £74,000
However, the former NNPC boss had filed a case in another court in Kano, seeking the vacation of the earlier court's order.
But Yakubu asked the court to return the $9.8million and £74,000‎ recovered from him