The Emir of Kano, HRH Muhammadu Sanusi II on Monday said he will not leave his throne to run for political office.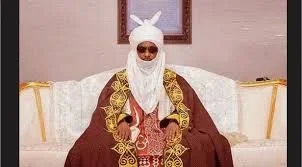 The Emir made the remark while speaking at the Thomas Hodgkin Memorial Lecture, on the topic, "Tradition, Modernization and Reform: The Institution of Emir as Change Agent" (African History and Politics) at the Department of International Relations, Oxford University, United Kingdom.
The comment was in response to a question from an audience member who had asked if the Emir will run for office. Emir Sanusi replied 'No' .