Following the controversies generated by the case of the abducted 14-year-old Ese Oruru, her father, Mr. Charles Oruru said her daughter has been hypnotised in Kano.
Police authorities in Abuja yesterday night said Ese Oruru, freed Monday, will now be officially handed over to her mother, Mrs. Oruru, today.
According to the Dad, Mr. Oruru: "I have concluded plans to seek spiritual assistance from Lagos cleric, Pastor T.B. Joshua, founder of The Synagogue Church of All Nations (SCOAN)".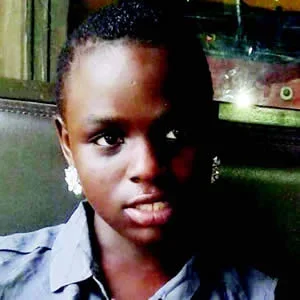 However, Ese would have been handed over to her mother yesterday, but for inability of the woman to arrive Abuja by 8.00p.m. last night as she traveled from Yenagoa, Bayelsa State by road.
Recall that Ese was abducted by one Yinusa, from her mother's shop in Yenagoa Local Government Area of Bayelsa State on August 12, 2015, and whisked away to Kano State without the consent of her parents.