Yunusa Dahiru, the alleged abductor of Ese Oruru, has been released on bail and reportedly taken to Kano
Yunusa is facing a five-count charge of abduction, illicit intercourse, sexual exploitation and unlawful carnal knowledge of a minor, Ese Oruru.
Confirming Yunusa's release on Sunday in Yenagoa, his lawyer, Kayode Olaosebikan, said the accused family took him away. He did not disclose where he was taken to.
A source within the prison told Premium Times also confirmed Yunusa's release.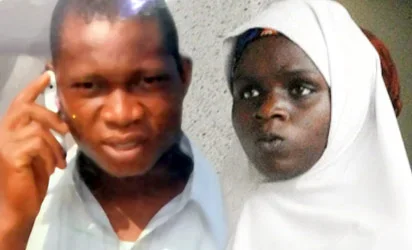 "Yunusa left custody of the Okaka prison, Bayelsa after spending over four months," the source said on Sunday evening, adding that the accused was taken to Kano.
Yunusa's legal team, which includes a Senior Advocate of Nigeria, had battled since March to secure his release from prison following the bail conditions given by Justice Ajiya Nganjiwa of the Federal High Court in Yenagoa.
Justice Nganjiwa had on Friday adjourned the trial to September 13 for further cross examination of Ese Oruru by Yunusa's defence counsel.