Former Minister of Aviation, Chief Felix Hyat, on Monday declared his intention to vie for the chairmanship position of the Peoples Democratic Party (PDP) in Kaduna state.
Nationwide congresses of PDP began on Saturday at the ward level, with the local government and state cadres coming up on May 7 and May 10, respectively.
Hyat told NAN in Jos, Plateau, that he had consulted widely on his ambition and was determined to see it through.
"Yes, I will contest the PDP chairmanship seat in Kaduna State; that, I can tell you confidently," he said.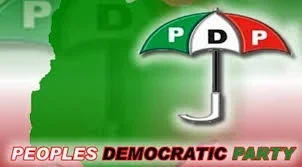 The former minister, who was in Jos to monitor PDP's ward congress, said that he had been convinced by his friends to go into the race.
"I have been convinced by my friends with whom we started the PDP together, to go for the top seat in the state.
"My friends convinced me that what the party needed was a very experienced and pragmatic leader to restart its building process," he said.
Source:
PM News