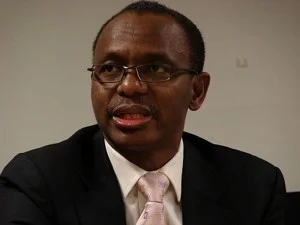 The allegation is that the Australian hostage negotiator, Stephen Davis has just naamed the former Borno Governor Ali Modu Sheriff and the former Chief of Army Staff Lt. Gen. Ihejirika as the brains behind Boko Haram.
This was contained in a post on Mallam Nasir El-Rufai's wall and he credited Arise News as the source of the information.
His
Facebook post reads
:
"Australian hostage negotiator Stephen Davis has just named Former Borno Governor Ali Modu Sheriff and immediate chief of army staff Lt-Gen Ihejirika (removed in January 2014) as the Boko Haram brains on ARISE NEWS.
Davis said Boko Haram commanders that he has been negotiating with as the source of this information. The kingpins not only finance BH operations but select targets for assassination and execution.
Finally, the truth about BH is coming out. Hopefully, the murderers of General Muhammadu Shuwa, the abductors of the Chibok girls, those truly responsible for the Nyanya bombings, and attempted assassination of General Buhari and Sheikh Dahiru Bauchi will be known.
We hope the authorities will take the steps necessary to act on this revelation, and thereby discharge their duty to protect us, the citizens of Nigeria. That is just what it is, a hope!
- Nasir El-Rufai"
(Link to Facebook post:
https://www.facebook.com/nasirelrufai/posts/10154524852810128
)