Former Military Governor of defunct Bendel State (now Edo and Delta states), Dr. Samuel Osaigbovo Ogbemudia is dead.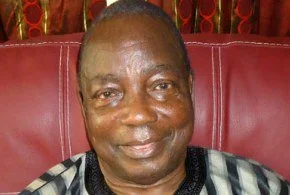 He passed away Friday morning in Benin, the Edo State capital.
Ogbemudia was aged 85.
The retired officer, politician and sports promoter had been ill, and was said to be unable to stand on his feet.
Dr. Ogbemudia was born September 17 1932.
He was Military Governor (1967–1975) of the Mid-West State, later renamed Bendel State.