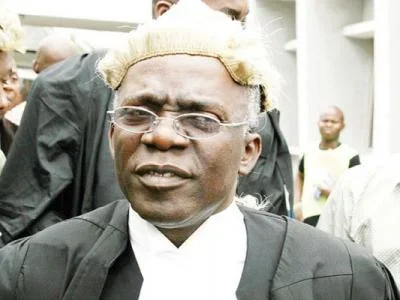 Falana says the NBA has a habit of doctoring list, at one point using names of the dead for its elections.
Human rights lawyer, Femi Falana, has threatened to sue the Nigerian Bar Association, NBA, if it fails to publish a complete voter register for the association's election billed for Tuesday, July 15.
Mr. Falana said the lawyers' body, which should play a key role in helping to validate national elections, has a habit of using doctored names for its own internal polls.
Click here to read more
Source: #PremiumTimes