A famous Nigerian DJ have been arrested alongside 88 other people for their alleged involvement in a sex trafficking case in Spain.
According to
BBC
, the unnamed DJ was accosted by Europol as he was flying back into Spain after recording a music video. He allegedly helped smuggle victims from Nigeria to Spain and organise sexual exploitation across the country.
His arrest came after the Spanish police rescued 39 women and girls who were kept in "squalid conditions in caves" and intimidated with voodoo threats.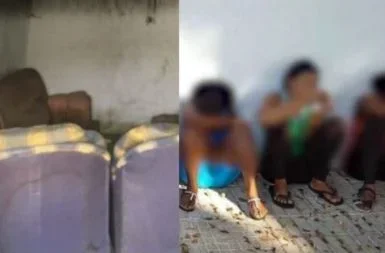 Read more via Nigerian Entertainment Today –
https://ift.tt/2IOoMi3
Get More
Nigeria Metro News
Last edited by a moderator: