Femi Fani-Kayode, Nigeria's former aviation Minister has lashed out at Acting President Yemi Osinbajo for staying silent while Christians are being slaughtered.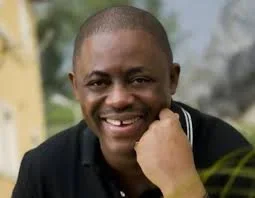 Fani-Kayode made the claim in an article titled ''The travails of Apostle Johnson Suleiman and the inciting words of the Sultan of Sokoto.''
He wrote, ''Yet sadly our Vice President, Professor Yemi Osinbajo, who is undoubtedly a fine gentleman and who is a practising Pentecostal Christian, appears to be helpless and has done absolutely nothing to help and protect his own from the "sneaky dirty rats".
''Clearly he has no power and he does not have the disposition or the political will and clout to take a stand against this great evil. The best he could do was to issue a tepid statement telling Nigerian religious and political leaders not to allow religion to drive us apart. He did not condemn the genocide that was being perpetrated by the Fulani militias and neither did he comisserate with the families of those that were butchered or express regret about the inability of the Federal Government to prevent the carnage.
''The persecution and killings of Christians appears to just goes on and on even when we have a man that is a Christian as our Acting President. Yet consider what happens when Christian leaders complain and speak out against the mass murder, the genocide and the insidious attempt to wipe away our faith from the face of the earth.