Ekiti State Governor Ayodele Fayose has dared the wife of president, Aisha Buhari, who demanded that the governor should apologise for linking her to American Congressman William Jefferson's bribery scandal of which the US lawmaker was convicted in 2009.
The five-day ultimatum which the president's wife issued to the governor, demanding an apology, expired yesterday.
The media director in the Office of the Wife of the President, Zakari Nadabo, told Daily Trust on the telephone last night that the office had not received any communication from the governor as of 7.00pm yesterday.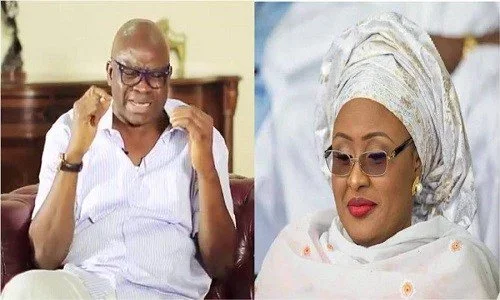 Mrs Buhari, through her lawyers, Ismaila Alasa and Mary Ekpere, described Fasoye's allegation as "very wild and unfounded" as well as threatened to drag the governor to court if the statement was not retracted within five working days.