After years of uncertainty, work has finally begun for the construction of the controversial 2nd Niger Bridge that would link the South –South and the South East geo political zones to support the existing one.
The minister of labour and employment, Senator Chris Ngige Saturday in a television programme in Onitsha, said that the federal executive council had approved N14 billion to enable Julius Berger, the contractor handling the project, to commence work.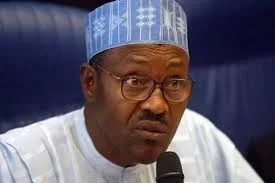 Vanguard gathered that there were serious signs that work would begin in earnest on the spot.
"Some people, who looked like construction workers were seen yesterday, surveying the area where former President Goodluck Jonathan performed the ground- breaking ceremony during the twilight of his administration".
The bridge had been enmeshed in politics over the years such that it had remained on the drawing board for a period that spanned several administrations.