In a move to underline the military's success in the antiterrorism war in the North-east, the federal government has invited the convener of Bring Back Our Girls (BBOG), Mrs. Oby Ezekwesili, to join a delegation for an assessment tour of Sambisa Forest and other battle spots on Monday, January 16.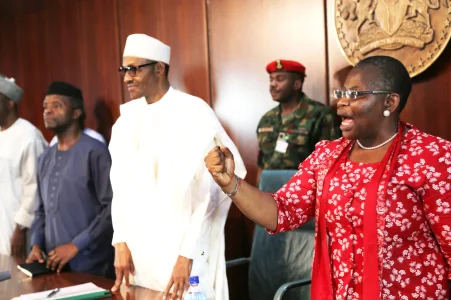 The offer was contained in a letter to Ezekwesili by the Minister of Information and Culture, Lai Mohammed.
She was asked to nominate three members of the BBOG to be part of the mission at the instance of the military.
The letter said the delegation that would depart the Air Force wing of the Nnamdi Azikiwe International Airport tomorrow will comprise Mohammed; the Chief of Army Staff, Lt Gen Yusuf Buratai; Chief of Air Staff, Air Marshal Sadique Abubakar, BBOG members and a select group of journalists.
They will tour the NAF base in Yola and witness the first-hand efforts by NAF to search for the unaccounted Chibok girls by joining the day and night sorties to Sambisa forest.