The Confederations of African Football, CAF, isn't keen to back FIFA president, Sepp Blatter, for re-election, UEFA's president Michel Platini has hinted.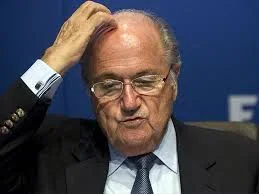 "If Sepp decides to stay, he knows that he is strong and he knows that some people will work with him, but I have noticed that for example, Caf [the African confederation] says 'We support Blatter but it is up to the associations to vote freely', whereas in the past they said 'We support Blatter'. he said at a news conference today.
"We will have a meeting and we will talk about all the problems and propositions. I sincerely hope will not pull out, but we will take democratic decisions."
#FIFA #CAF