When asked about Balotelli's message during an interview on Radio Capital, Iwobi replied:
"I'd rather just ignore him. I'm not interested in what he writes. I have to deal with enough controversy. I just want to think about my territory and the new role I've been elected to.
"He's a great footballer and he will remain one, but I hope he sticks to his job, considering that's what he is good at.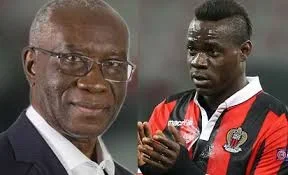 READ MORE HERE