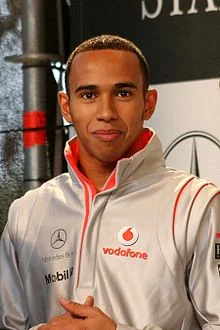 Still reeling from his triumph at the British Grand Prix over the weekend,Mercedes driver Lewis Hamilton is already perfecting plans not allow the Formula One title slip from within his grasp.
Hamilton who started from sixth position in qualification to eventually win on homesoil,said that he will be going on an "attack mode" for the remainder of the season.
"The pressure is high but I really feel that now we're back," said Hamilton.
"We'll draw a line under the last nine races and it's attack mode. Start again using my pace and the car's pace."
Hamilton capitalised on the retirement of his teammate Nico Roseberg in the race,to close the gap from 29 to just 4 points.
"I'll take it as it has come," said Hamilton. "I think today is more just solidifying belief in myself," he was quoted as saying on BBC Sport.
Photo Credit: Wikipedia