There has been another fire outbreak involving a four-storey building, which collapsed, at Balogun market in Lagos state.
The fire was said to have started from Anambra Plaza, on Martins street, beside Great Nigeria Limited, Leventis bus stop, on Wednesday morning.
In a series of tweet, the Lagos State Emergency Management Authority (LASEMA) said rescue operation is in progress.
"On arrival at the above scene, it was discovered that a four storey-plaza had been gutted by fire. Cause was identified as resulting from improperly stored fuel," it said.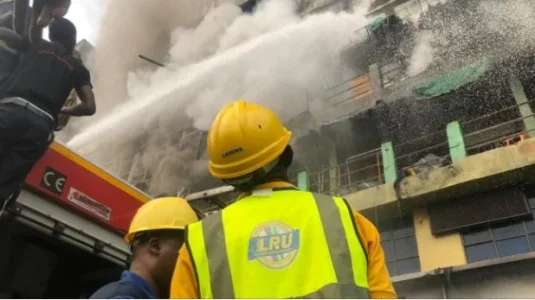 read MOre