The Benue State Commissioner of Police, Bashir Makama, has exonerated Fulani herdsmen from the ongoing killings in Benue State, the nation's acclaimed food basket.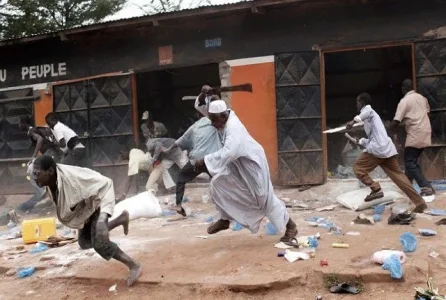 The police boss warned that no one should rope the herders into the lingering crisis rocking Benue for years now.
The state witnessed another heavy bloodbath in Zaki Biam last week after gunmen the community and hacked over 52 persons to death.
Although, no one has claimed responsibility for the gruesome attack, residents believe that the bloody incident was perpetrated by Fulani herdsmen.
Reacting to the claim while speaking on a live programme on AIT, Makama identified 'criminals' to be behind the attacks.
He said, "I repeat, the current massacre in Benue State has nothing to do with the Fulani herdsmen. The actors are criminals who are determined to cause terror to the unsuspecting innocent residents of the State."
Few days ago, Makama had warned Ortom to stop chasing away Fulani herdsmen from Benue State, affirming that the country belongs to everybody, including herders.